Thank you for making the conference a grand success. Please keep visiting for PKIA 2022.
---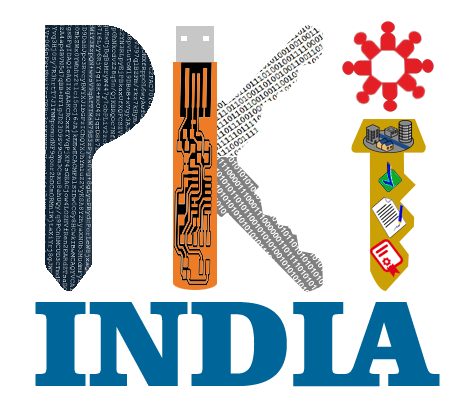 About Public Key Infrastructure
The 2nd International Conference on Public Key Infrastructure and its Applications (PKIA 2021) will be a premium venue for bringing together all stakeholders of a Public Key Infrastructure Ecosystem. The objective is to provide a platform for presenting novel ideas from academia and industry on traditional and emerging topics and new paradigms in the areas of PKI, with a clear connection to real-world problems, systems or applications.
---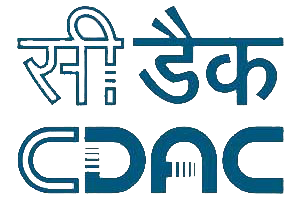 About C-DAC
Center for Development of Advanced Computing (C-DAC) is the premier R&D organization of the Department of Electronics and Information Technology (DietY), Ministry of Communication and Information Technology (MCIT) for carrying out R&D in IT, Electronics and associated areas. C-DAC has today emerged as premier R&D organization in IT&E (Information Technlogies and Electronics) in the country working on strengthening national technological capabilities in the context of global developments. More information can be found at: http://www.cdac.in
---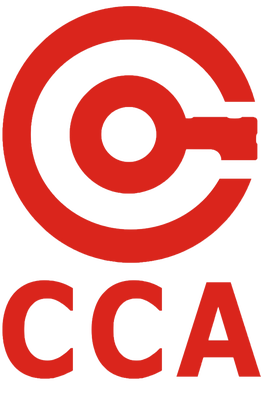 About CCA
The Controller of Certifying Authorities (CCA) has been appointed by the Central Government under section 17 of the Act for the purpose of IT Act. The office of the CCA aims at promoting the growth of e-Commerce and e-Governance through the wide use of digital signatures. The CAs issues Digital Signature Certificates to the subscribers. The CCA certifies the public keys of CAs using its own private key, which enables user in the cyberspace to verify that a given certificate is issued by a licenced CA. For this purpose it operates, the Root Certifying Authority of India (RCAI). More information can be found at: http://cca.gov.in
---
Program
---
The Committee
Patrons
Dr. Rajendra Kumar, Addl. Secretary, MeitY, GoI
Col. A.K. Nath, Director General, C-DAC
Steering Committee
Prof. R K Shyamasundar, IIT Bombay
Dr. S. D. Sudarsan, Executive Director, CDAC, Bengaluru
Mr. Aashish Banati, Deputy Controller(Technical), O/o CCA
Dr. Sarat Chandra Babu, Executive Director, SETS Chennai
Mr. Dilip Kumar Barman, Assistant Controller (Technical)O/o CCA
Organizing Committee
Dr. Balaji Rajendran, Associate Director, C-DAC
Dr. Mohammed Misbahuddin, Associate Director, C-DAC
Mr. Gopinath P, Joint Director, C-DAC
Mr. Jitendra Kumar, Joint Director, C-DAC
Ms. Lavanya P, Principal Technical Officer, C-DAC
Mr. Anoop kumar Pandey, Principal Technical Officer, C-DAC
Ms. Geethanjali S, C-DAC
Mr. Shubham Goyal, Project Enginner, C-DAC
Mr. Bhupendra Kumar, Project Associate, C-DAC
Technical Committee
Mr. Bindhumadhava, Senior Director, C-DAC
Gp Capt Pradeep Mehta, Director(Fin & Admin)
Mr. Ramachandran P, Scientist 'F', Office of CCA
Mr. Shamsuddin Khan, Scientist 'E', Office of CCA
Mr. Ram Prakash Pandey, Scientist 'E', Office of CCA
Dr. K K Soundra Pandian, Scientist 'D', Office of CCA
Mr. Prabhat Kumar, Scientist 'D', Office of CCA
Mr. Deepak Kumar, Scientist 'C', Office of CCA
Dr. Balaji, Associate Director, C-DAC
Dr. Mohammed Misbahuddin, Associate Director, C-DAC
Mr. Anoop kumar Pandey, Principal Technical Officer, C-DAC
Promotion Committee & Facilitation Committee
Ms. Jyotsna Muralidhar, Manager-Admin, C-DAC
Mr. S. Muthukumaran, Manager-Admin, C-DAC
Mr. V.V.B. Sudhakar, Chief Finance Officer, C-DAC
Mr. Mohammad Ashfaqu, Admin Officer, C-DAC
Ms. Geethanjali S, Personal Secretary, C-DAC
Ms. Manjula B, Admin Officer, C-DAC
Mr. Shashidhar N Kunthe, Admin Officer, C-DAC
Ms. Jayashree Krishnan, Admin Executive, C-DAC
Ms. Kavitha Vadde, Admin Executive, C-DAC
Mr. Shubham Parikh, Project Engineer, C-DAC
International Advisory Committee
Prof. Debabrata Das, Director, IIIT Bangalore
Prof. K Chandrasekaran, NIT Surathkal
Mr. Venkatraman Srinivasan, Executive Chairman, eMudhra
Mr. Pramod Pawar, Cybersecurity Researcher and Analyst
Mr. Ganapati Subramani, Information Security Director, UPS, United Kingdom
Web Committee
Mr. Sanjay Adiwal, Joint Director, C-DAC
Mr. Sreekantha B A, Joint Director, C-DAC
Mr. Anoop Kumar Pandey, Principal Technical Officer, C-DAC
Mr. Shubham Parikh, Project Engineer, C-DAC
---
Venue
Online:
YouTube Live Link: Watch PKIA 2021 LIVE here!
Event Address: https://cutt.ly/PKIA2021
Date and time: Wednesday, December 22, 2021, 08:30AM India Time (Mumbai, GMT +05:30)
Event Number: 2516 814 0903

Offline:
Gulmohar Hall
India Habitat Centre
Lodhi Road Near Airforce Bal Bharati School
Lodhi Estate
New Delhi - 110003
---
Knowledge Partners
Organizers


---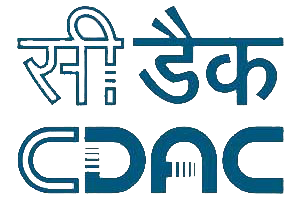 Contact Us
Centre for Development of Advanced Computing,
#68, Electronic City, Bangalore - 560100
Karnataka(India).
Phones: +91-8028523300
Fax: +91-8028522590
Email: pki@cdac.in
Web: www.pkiindia.in
---